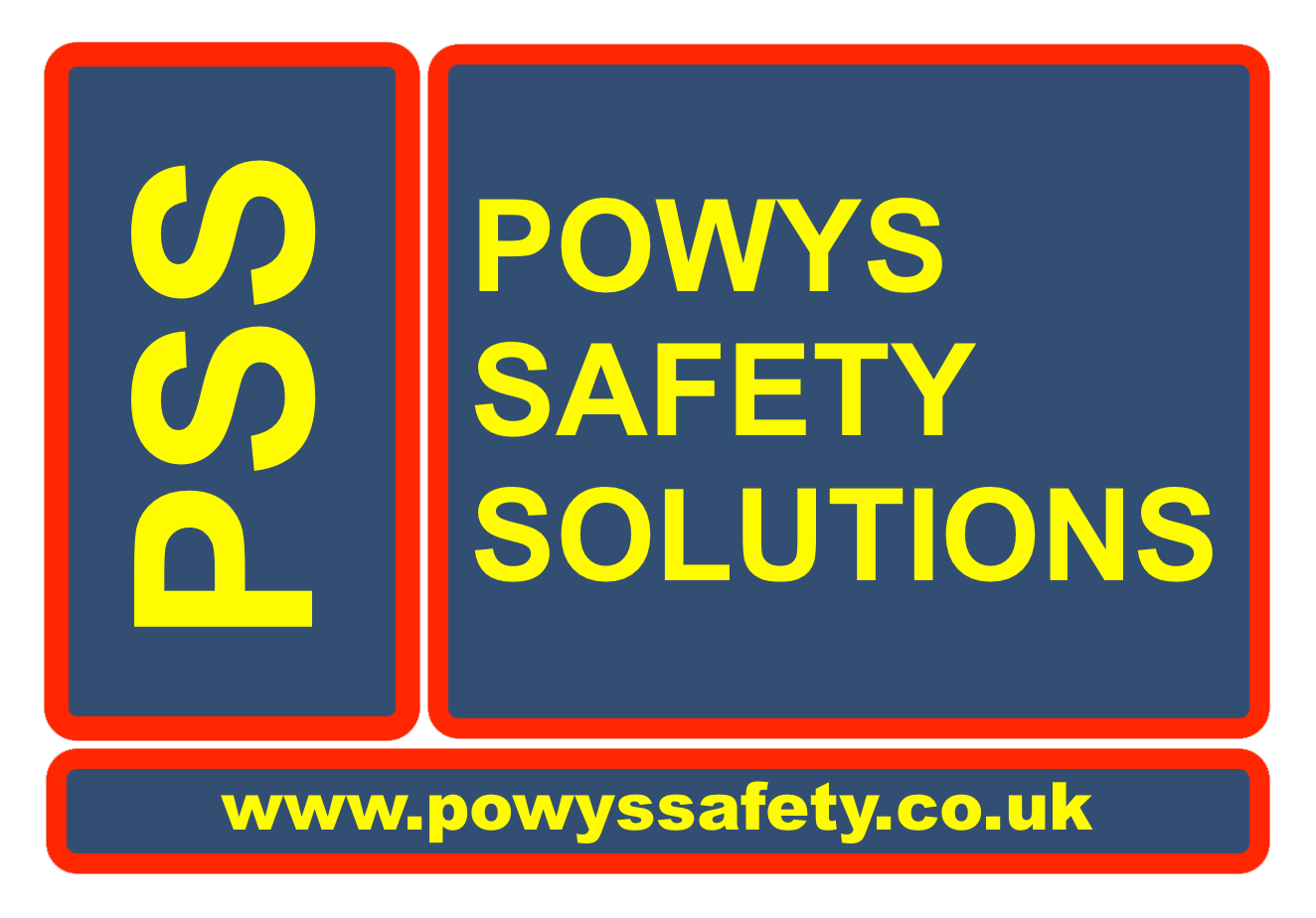 Powys Safety Solutions
Powys Safety Solutions - Testimonials

"At the Institute of Rural Health we have been fortunate to work with Keith Foster on several training projects. As a provider of training for general practice staff of all levels, we have employed Mr Foster to equip these staff members with the knowledge that they require to run a safe and efficient practice environment. We have engaged Mr Foster to train on several occasions in the past, covering various topics including First Aid, fire safety and risk assessment.
"Mr Foster has run training sessions for small groups of ten people up to large speaking engagements to groups of over fifty. These training events have always been effectively delivered and received excellent feedback from delegates. Arranging training with a speaker from outside of your organisation can be a trying experience, but Mr Foster has always made the process of arranging training sessions run smoothly. He communicates extensively with us before every session to tailor teaching material and schedules to meet the needs of the group. Mr Foster can always be relied upon to arrive on time and deliver teaching appropriately.
"For our clients in primary care, Mr Foster's training is essential to maintain safety standards in their practices. The fact that these practices are visited by large numbers of the general public means that a safe environment with clear safety protocols in place and a knowledgeable workforce is paramount. Mr Foster has always helped our clients to maintain this level of safety and has been a valuable contact for the Institute. Myself and my team would certainly recommend him to other organisations requiring training or consultant work."
Ann Whale
Education and Training Manager, Institute of Rural Health
---
"Thank you for everything. You really are brilliant - reliable, professional, generous with your time and, who would have thought it, in your profession, fun." - Carad, Wales
---
"PSS engaged our site management staff in a manner which triggered understanding they previously thought they didn't have. We noticed results immediately and our staff have continued to take health & safety far more seriously than prior to our training day with PSS. We will definitely be working with PSS in the future and intend to make time for more regular training & update sessions with PSS." - Iris Interiors
---
"Thank you so much for contributing to the development event that was help at the Newtown campus earlier this week. The feedback that I have received from staff has been overwhelming - they all had such a good day.
The activities that they experienced during the day certainly contributed to improving how they were feeling and grown ideas around the type of activities that Coleg Powys could run to improve the health and wellbeing of its workforce and students.
The creating a healthy workstation workshop that you ran gave the staff who attended plenty to think about and gave practical suggestions about how they could improve their working environment at Coleg Powys. " - Coleg Powys
---
" Keith's Emergency First Aid training day was very well run. He explained everything in a clear, concise, and memorable way. His manner is friendly and relaxed; this was a great help in putting us at our ease during the practical tasks. He happily answered any questions we had, and cleared up common misconceptions with aplomb. The training day has given me the confidence to be able to put the First Aid practices into action when the need may arise. I would highly recommend Keith for any matters involving First Aid." - Aeron Preston - Music Teacher
---
"Many thanks to you both from us all for delivering the course and conducting the assessment. As a result we all feel much more confident we can put what we have learned to practical use." - Chris Tomley
---
" Powys Safety Solutions has been an invaluable partner at Newtown Football Club. We needed advice on Health & Safety protocols, Fire Risk Assessments and each time Keith Foster came up with the goods and saved us numerous hours of painful research.
" Keith even extended his advice to use and maintenance of defibrillators which the Club keep in readiness for emergencies.
" When we re-developed our pitch and stadium, we used Keith's company for the Health & Safety Coordinator's role, and again benefited from his range of knowledge and experience.
" We heartily recommend Keith and his company for their ease of association and speed of delivery." - Newtown Football Club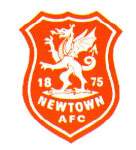 "Two years ago we had a big entertainment function booked which meant we had to maximise our Club's space and we were reassessed for our Licence and had a visit off the Fire Service. They were distinctly unimpressed with our fire risk assessments which were totally inadequate and amateurish.
"We recruited the services of Keith Foster, and although fearful of the eventual cost, found him to be extremely helpful, thorough and good value. He provided the reassurance we, as volunteer workers in charge of a business and employees, needed to undertake the whole risk assessment business and once we talked him through what we did, and he examined our premises, he provided a tailored, thoroughly professional and extremely informative fire risk assessment for a large premises.
"He dispensed further advice in relation to our management structure, giving his views on our reporting methods and how that linked in to areas of responsibility in the whole risk assessment process.
"A year later, we had advice from the local Environmental Health Department of our Council surrounding our trading licence, which required we undertake risk assessments for our workforce, both volunteer and employed. This was another daunting task as it involved examining different aspects of chemicals, equipment and flammable liquids. Mr Foster again repeated the process by gaining the required information from us with ease and producing a very competent set of risk assessment policies for our Club.
"Before recruiting Mr Foster in the first instance, we arranged to meet him and he showed us some examples of the work he had carried out. He did not try to frighten us with instances of failures by companies, instead he provided reassurance that he could easily put right any wrongs we had, provided we worked closely with him to give him the information he needed. He was very warm, approachable and lived locally, which gave us the confidence to use him.
"We would not hesitate to recommend his services to others, and will obviously use him ourselves in the future as requirements dictate. Using his services has given us confidence in dealing with the Fire Service, local Council and users of our premises who have previously given us awkward moments when asking questions about our risk assessment policies. Furthermore, Mr Foster sends out routine, regular health and safety bulletins via email, which are most informative. A very professional, reliable and thorough service. Feel free to contact me for a verbal reference to compliment this testimonial. "
Owen Durbridge, Club Secretary
Newtown Football Association
---
"Further to my attendance at the above course I write to thank you for an informative and comprehensive introduction to the many issues to be considered when formulating and implementing a Health and Safety policy. The course was delivered in a friendly and informal manner which I am sure all who attended enjoyed." - Morris Marshall Poole
---
"I have known Keith Foster for a number of years. He was originally used by us to provide first aid training for our staff and then manual handling and working at heights training. Recently he has carried out our fire risk assessment: we did use another firm but were not happy with their service so changed to Keith who carried out the task efficiently for the last two years.
I have always found Keith easy to communicate with, he carries out the assessments on time and a full and professional report follows very quickly so we comply with any health and safety legislation.
We will certainly consider Powys Safety Solutions for any future training needs we may have or if we need assistance in any related field as we know he provides a high standard of service. " - Pam Adcock
House Manager Gregynog Hall
---
"The help and advice received by Keith and Powys Safety Solutions have been key to our company gaining the Health and Safety accreditations we so needed to ensure continued work from the main construction company's. They are always available for advice on any helath and safety matter at the drop of a hat and I now feel confident that we work to the correct standards on site. Thanks a million Keith. " - Karen
Mid Wales Guttering
---
"We have always found Powys Safety Solutions to be extremely helpful and they provide an efficient and professional service. They also keep us up to date on Health and Safety issues. We would be more than happy to recommend their services. " - Paolo & Nesta