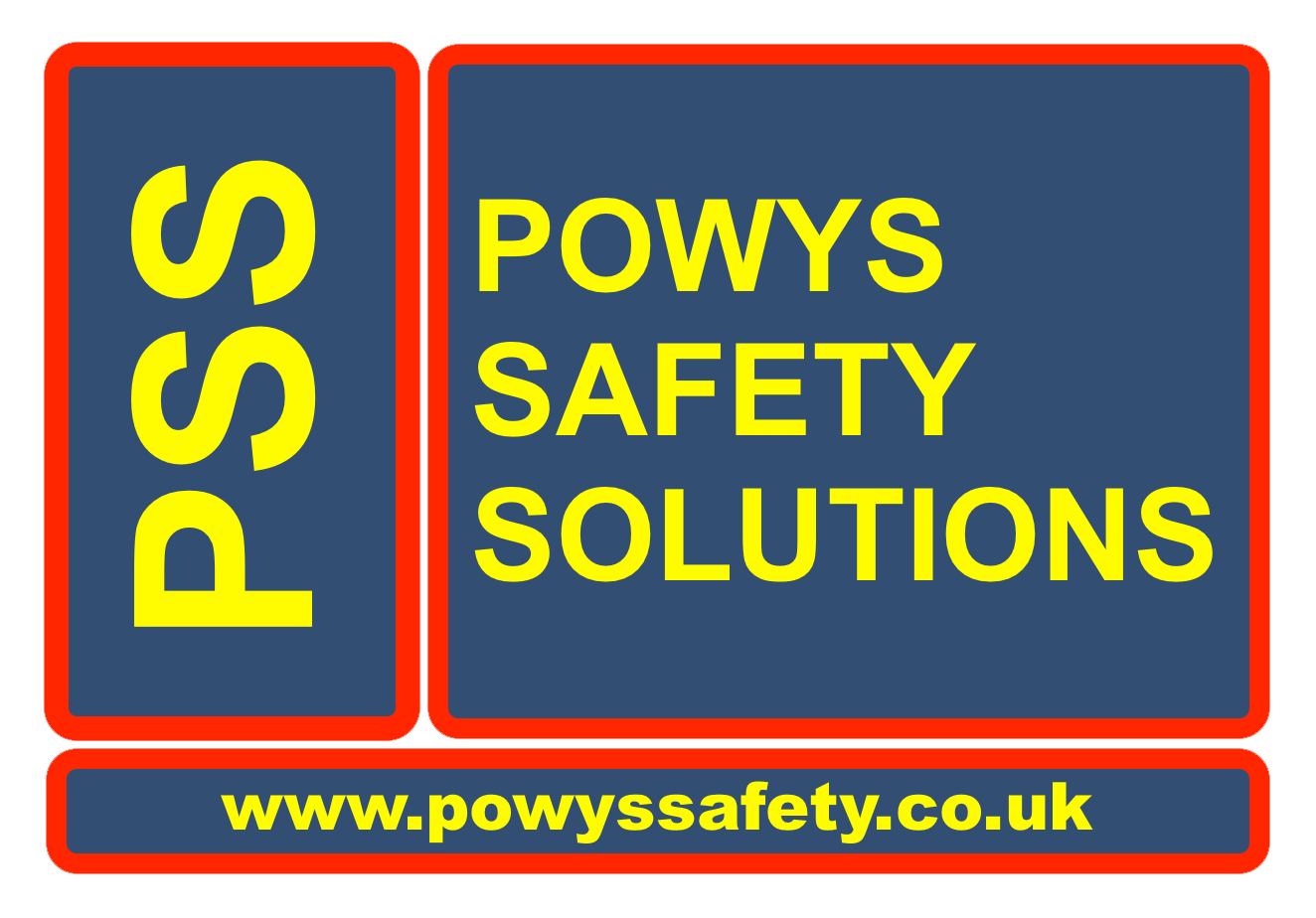 Powys Safety Solutions
Powys Safety Solutions Courses
The following courses are adapted by Powys Safety Solutions to client's own needs:
First Aid at Work
Emergency First Aid at Work
Emergency First Aid at Work + Forestry
Specialist First Aid (Aqua / Canoe / Paediatric etc)
Asbestos Awareness - accredited through the IATP (Independent Asbestos Training Providers)
Manual Handling
Working at Height
Construction Site Safety (popular one-day familiarisation course including 3 elements: Asbestos Awareness, Manual Handling Awareness, Working at Height Awareness)
Control Of Substances Hazardous to Health (COSHH)
Health & Safety for Employees
Health & Safety for Managers
Health, Safety and Risk Assessment
Ladder Safety / Working at Height
Fire Safety Awareness
Carriage of Dangerous Goods
Manual Handling Principles and Practice
Automatic External Defibrillation
Defibrillation
Other bespoke safety courses
Training
We can assist in staff induction training, as well as health and safety, risk assessment, COSHH and manual handling training (Courses CIEH accredited). We can also arrange quality First Aid training at all levels.

If you need help with:
Hazard Identification
Avoidance of Slips & Trips
Health & Safety Notices
Legal Matters
Fire Risk Assessments
Workplace Health & Safety
Ladder Safety
Lifting / Lowering
Display Screen Regulations
Noise at Work Regulations
Personal Protective Equipment Regulations (P P E)
Outsourcing Asbestos Surveys, Asbestos Awareness, non-licensed and licensed training
or any other Health & Safety or environment related topic
Our new training room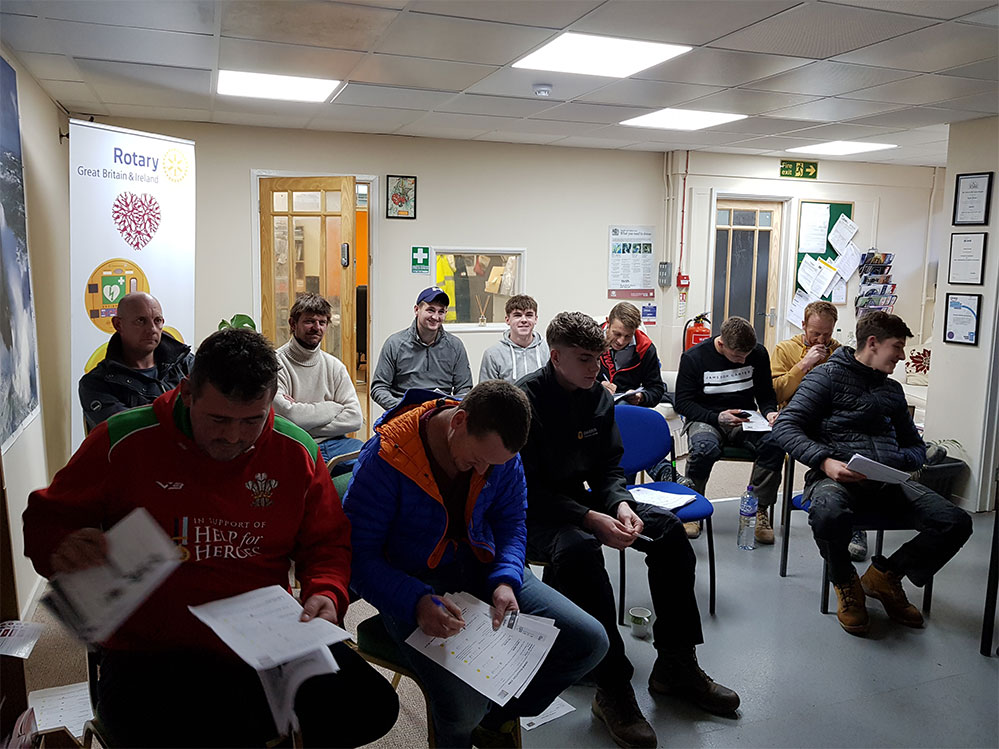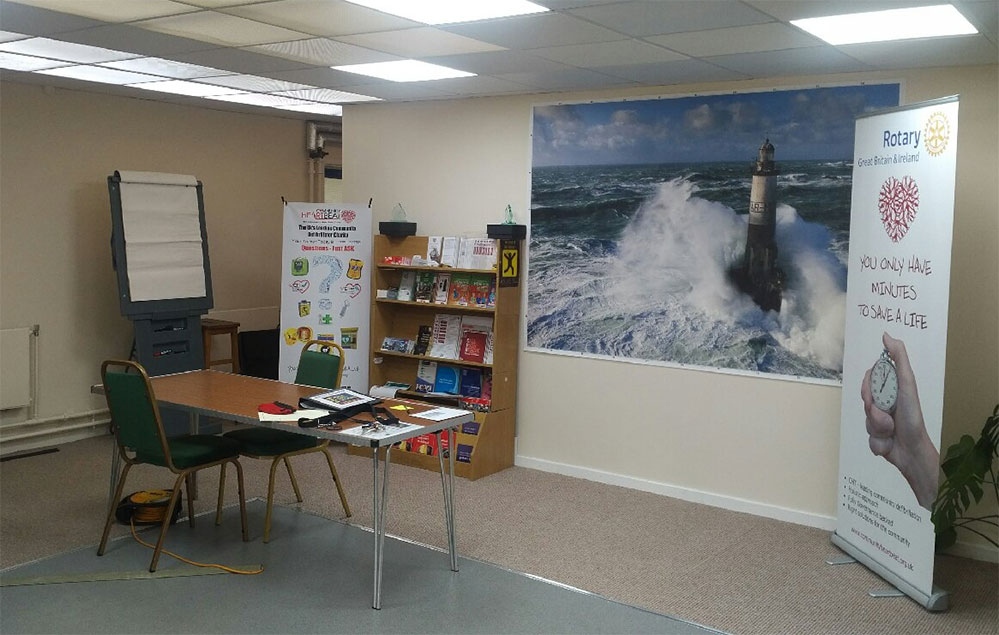 Approved HABC Centre
Powys Safety Solutions is now registered to provide HABC approved training programs leading to the HABC qualifications listed below: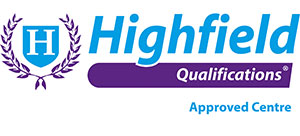 Health and Safety Training
We offer a range of health and safety training courses for staff and managers. Complying with health and safety law can often seem a very complicated business. However research has proven that managing health & safety properly saves money. Let us take the worry out of health and safety for you. Upon completion a valid certificate appropriate to the level of training is issued to course participants.
Our essential courses can save lives as well as 'time off sick' expenses.
Powys Safety Solutions can provide accredited training courses for people with responsibility for managing health and safety in your business.
COSHH and Manual Handling Training
Control of Substances Hazardous to Health (COSHH). Using chemicals or other hazardous substances at work can put people's health at risk. The law requires employers to control exposure to hazardous substances to prevent injury and ill health. You should ensure you have the necessary COSHH training if there is any possibility such substances will be used in your business. COSHH training is essential for many businesses including:
Farming
Foundries
Metal working
Mechanical workshops and garages
Electronics industries
Any industry that uses chemicals for cleaning agents
First Aid Training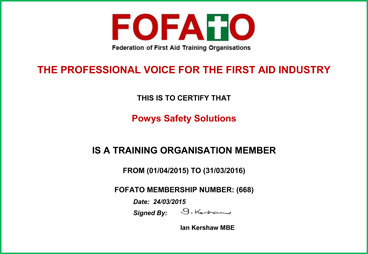 First Aid Training is essential to ensure your staffing levels and fitness are kept at the optimum levels for minimum cost. Powys Safety Solutions arranges First Aid Training appropriate to your needs. First Aid in the Work Place - The Law The Health and Safety (First-Aid) Regulations 1981 require that in order to provide first aid to their employees who are injured or become ill at work, employers must have adequate and appropriate equipment, facilities and personnel.
Level 4 Award in Managing Food Safety in Catering
Level 1 National Award in Food Safety
Level 4 Award in Food Safety Management for Manufacturing
Level 2 Award in HACCP for Catering
Level 2 Award in HACCP for Manufacturing
Level 3 Award in HACCP for Food Manufacturing
Level 3 Award in Supervising HACCP for Catering
Level 2 Award in Safe Moving and Handling
Level 1 Award in Health and Safety in the Workplace
Level 1 Award in Health and Safety for Catering
Level 1 Award in Health and Safety for Manufacturing
Level 1 Award in Health and Safety for Retail
Level 1 Award in Health and Safety for Carers
Level 2 Award in Health and Safety in the Workplace
Level 2 Award in Health and Safety in the Workplace (QCF)
Level 2 Award in the Control of Substances Hazardous to Health
Level 3 Award in Health and Safety in the Workplace (QCF)
First Aid At Work Requalification
First Aid at Work
Level 2 Award in Emergency First Aid at Work
Level 2 Award in Paediatric First Aid
1 Day Paediatric First Aid (UAE Only)
Level 2 Award in Cardiopulmonary Resuscitation and Automated External Defibrillation
Level 1 Award in Fire Safety Awareness
Level 2 Award in Fire Safety
HABC Level 4 Award in Health and Safety in the Workplace
On line training available - contact us for details:
Health and Safety Awareness for Employees
Manual Handling and Safe Lifting Awareness
Display Screen Equipment Computer Safety Awareness
Fire Safety Awareness
Safe Driving Awareness
Safe Working at Height Awareness
Asbestos Awareness
Legionella Awareness
COSHH Awareness
Stress Awareness
Bribery Act 2010 Awareness
Data Protection Act Awareness
"We just wanted to thank you for the clear and thorough training which we received from you. We feel that we have a much better appreciation of the application of CPR and its relationship to AED use, than previously." - Rosy Bennett and Steve Jagger, Electrical Engineer